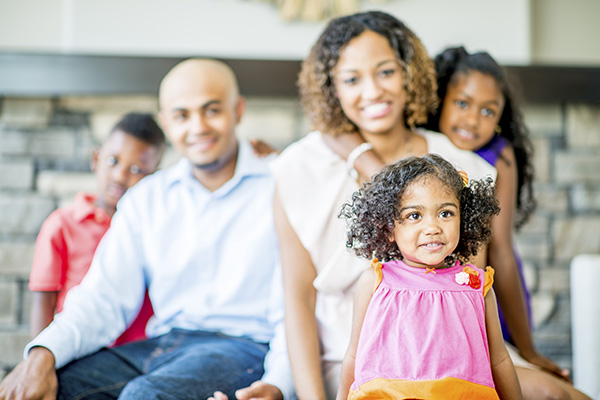 Dr. N.P. Karthikeyen – Otorhinolaryngologist, is involved in bio-technological analysis of herbs and compounds of ancient Indian medicine, to identify useful molecules for immunology, oncology and neurology. Encouraged by a decade of in-depth study, he established DOAST centre to conceptualize "Integrated Therapy". With the knowledge gained from mainstream medicine, his team at DOAST analyzes ancient manuscripts to select useful drugs and therapies from traditional Indian Medicine and integrates them into therapy protocol for specific diseases. He is currently involved in standardizing such an "integrated therapy" protocol for ASD. Apart from this he spreads positive message on ASD to encourage professionals and parents in India.
D.O.A.S.T. stands for Doctrine Oriented Art of Symbiotic Treatment.
The center of excellence for the practice & research of integrated therapy is named as DOAST to convey the message of friendliness or togetherness.
Our mission is to spread positive awareness about autism to bring in comfort to millions of individuals with autism and smile on the face of their parents.
What is autism?
The word "autism" – even before it was incorporated to identify this neuro developmental disability meant, "escape from reality". Individuals with classical autism show three types of symptoms:
Impaired social interaction,
Problems with verbal and nonverbal communication and imagination,
Unusual or bizarre activities and interests.
Autism is a disability for the management of which mainstream medicine still searches for clear cut answers.
AMELIORATION THROUGH INTEGRATED THERAPY
After a careful study and an in depth analysis, we at D.O.A.S.T.1 devised and applied integrated therapy, for autism spectrum disorders. Integrated therapy is a fusion of time tested methods of our ancient Indian medical techniques, applied in synergy with latest findings of mainstream research. The components of the integrated therapy module are chosen therapeutic techniques and drugs from Indian medical systems like, ayurveda, siddha and yoga practiced for centuries in India. Components of the integrated therapy successfully tackle each one of the causes of autism. Therapy is aimed at ameliorating the symptoms of autism to facilitate better training.
PROGNOSTIC ASSESSMENT
Neuro-psycho behavioral studies of the subjects undergoing therapy are done using common analytical parameters and universally accepted rating scales. The observational study is done at their home, travel and school surroundings to obtain a complete idea about their behavioral improvement. The study also includes school reports and reports from other therapists (such as Occupational and Speech) who remain blind to the study and the intervention. CARS2 and ATEC3 are the assessment tools used. The patients are carefully monitored to observe whether this in-vivo approach clinically improves the sleep and behavior in different surroundings. The improved rating scores obtained are considered as indirect evidence to the effectiveness of integrated therapy in controlling systemic inflammation. Whether the control of systemic inflammation, leads to effective control of cytokine release and reduced inflammatory neuroglial damage requires further investigation utilizing the tools of biotechnology and advanced imaging techniques.
Our pioneering clinical experience at DOAST4 with integrated therapy on autism gives credence to the influence of cytokines and products of immune system on neuronal pathways and hence the behavior. During the administration of this protocol, the painful bowel symptoms of these children were immediately addressed followed by significant improvement in their general well-being, attention and behavior. Subsequent application of C.A.R.S. & A.T.E.C. rating scales support our clinical observation of therapeutic improvement. This evidence further lends support to the hypothesis that "focus on the gut in children with autistic-enterocolitis may lead to effective treatment and cognitive benefits". We only strive forward to long term follow-up and large scale application for confirmation.
In this context:-
Our pilot therapeutic trial indicates that Integrated therapy is a cost effective, safe, and universally applicable therapeutic technique for ameliorating autism.
Combined with the available technological innovations of bio-technology and imaging techniques, this simple non-invasive therapeutic protocol can be used to identify the role of neurotransmitters in ASD.
DOAST
INTEGRATED THERAPY PLAN – 3 YEARS [minimum]
The components of the Integrated therapy are Yoga, Oleation therapies and sidhha medicines. The therapies are carried out through one to one interaction. All the patients are started on siddha based herbal medications from the day one. The technique of yoga practiced in the DOAST treatment protocol is a combinatorial approach adopting the best of techniques from different schools of yoga. Ingenious training techniques are devised by our team to get these individuals practice asanas. Initially the individual is coaxed into asanas by passive manipulation. Progressively they improve to execute and maintain asanas through copying and execution on command. With the mood swings and behavior patterns which are the hallmark of ASD, their improved compliance is a validation of their clinical improvement. It is a measure of the improvement, in their memory recall and executive abilities.
Further consolidation of the positive anabolic advantage is through Oleation therapies with medicated oils used topically. Here again the dedication and ingenuity of the therapist is of primary importance for successful application.
Primary initiation therapy – 15 weeks – 90 days
Initiation into therapy after preliminary clinical – biochemical assessment and CARS rating. On fixed time slots patient spends 3 hours a days for 6 days a week Monday to Saturday. Time spent in the centre is split between Yoga – Oleation therapy – Occupational therapy and Communication therapy.
After the Primary intensive therapy the patient is re assessed, scored and a vacation of 15 days is given.
Continuation therapy
Pertinent biochemical parameters are tested for follow up safety.
Continuation therapy involves Medicines – Yoga – Oleation therapy once in 3 – 4 month interval- occupational therapy – communication therapy.
EARNEST ATTEMPTS ARE TAKEN TO REDUCE THE PATIENT'S NEED TO COME TO THE CENTRE EVERY DAY. ALTERNATE DAY THERAPY PLAN IS INTRODUCED. N.R.I. and OUTSTATION PATIENTS SHALL BE TRAINED IN HOME BASED PROGRAMS WITH PERIODIC FOLLOW –UP COMMUNICATION AND PERIODIC OLEATION THERAPY AT DOAST CENTRE.
Dr.N.P.Karthikeyen. M.S. [E.N.T.]
D.O.A.S.T.
[Doctrine Oriented Art of Symbiotic Treatment]
INTEGRATED THERAPY CENTRE FOR AUTISM SPECTRUM DISORDERS,
No 6 Kellys Road, [opposite Kellys Telephone Exchange]
Kilpauk, Chennai 600 010. INDIA
Telephone 044 4202 6688, E mail karthik28@hotmail.com
Visit us at www.doast.com
1 Doctrine Oriented Art of Symbiotic Treatment
2 Childhood Autism Rating Scale
3 Autism Treatment Evaluation Checklist
4 DOAST trust supports Integrated therapy centre. Donations to DOAST trust are exempt from income tax under 80 G. Cheques may kindly be addressed to DOAST.